Since 1948, Ristorante Da Giorgo has been known for its excellent local cuisine made with fresh ingredients and traditional recipes, all served on the terrace overlooking the sea on warm island summer nights.
Semplicity, Tradition, and Quality
The menu at Da Giorgio is based on traditional recipes from Italy's island of Capri, made with the best ingredients and freshest local products each day.
An exclusive view over the Gulf of Naples
Traditional fish and seafood dishes prepared daily
A central location steps from Capri's Piazzetta
Our house specialties
Da Giorgio is known for its excellent fish and seafood: Annamaria's grilled octopus is legendary on the island, as is the spaghetti "alla Giorgio", tossed with the most succulent morsels from the coast, including squid, shrimp, mussels, and clams. Other famous dishes include scialatielli pasta with prawns, baked fish with capers, potatoes, and tomatoes, and shellfish marinara.
Choose from our wine list of 500 labels, constantly updated and curated with passion by Sergio, to pair with your meal.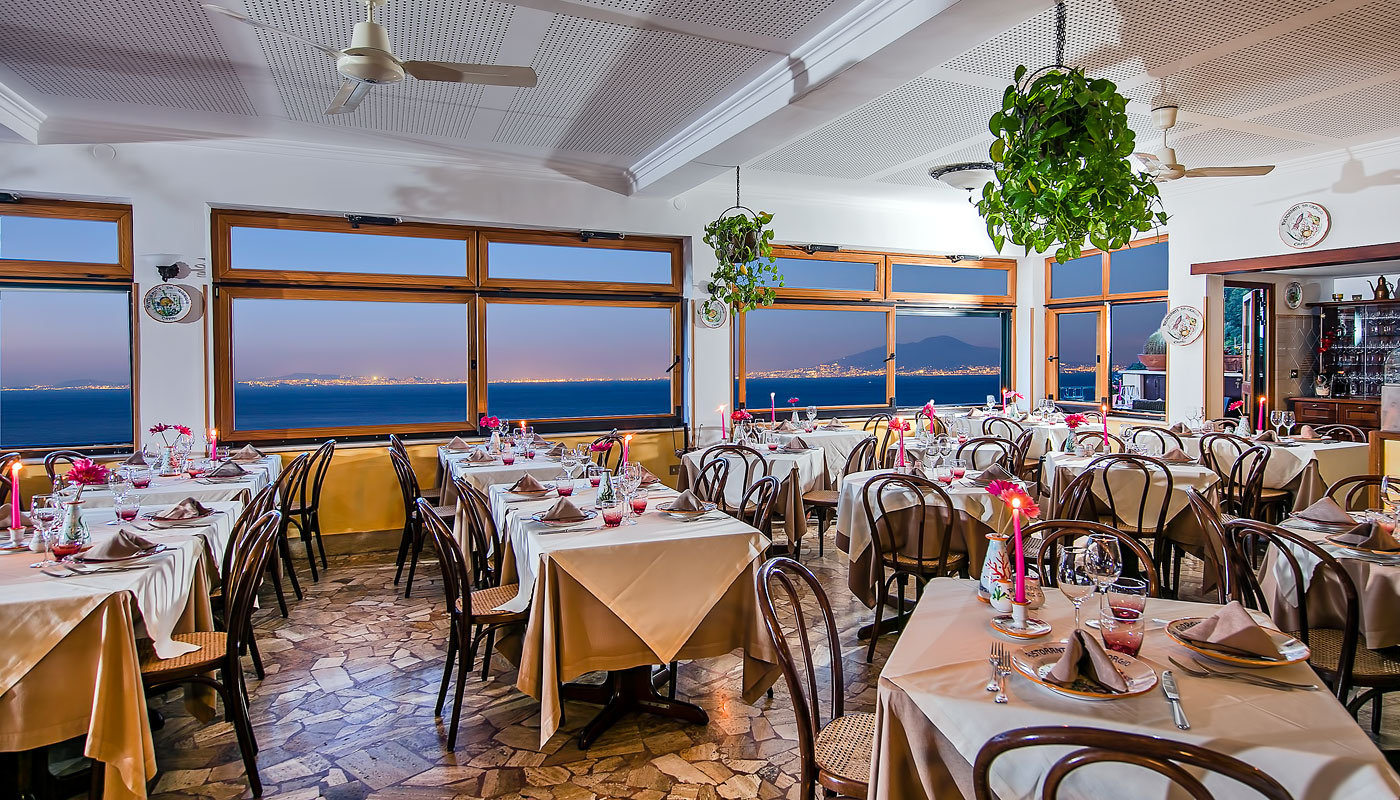 Perfectly located and with a view of the sea. Friendly and professional service without too much fuss. Try the Spaghetti alla Giorgio, made with fresh fish and seafood and tossed with local tomatoes. Generous portions, delicious dishes! The Neapolitan pizza is also excellent.

Simone
I'm always happy to return to Da Giorgio, one of the best restaurants on the island of Capri. Excellent dishes expertly prepared. Impeccable service, attentive and courteous. Good choice of wines, and in the medium price range for Capri.

Roberto
If you pass by, you can't resist stopping in for a meal. Dinner with a gorgeous view, professional staff with Neapolitan warmth, delicious food, pizza out of this world. We ordered fish stew and pizza, both excellent, but watched as baked, fried, and grilled seafood passed our table, making our mouths water. The portions on Capri are always generous, and the best strategy is to order a number of different dishes and share...

Manu
Our History
Da Giorgio has been a flagship of Capri's excellent cuisine since 1948. Annamaria and Sergio's parents opened one of the first restaurants on Capri. and their family-run dining room soon became known for the quality of its dishes. Their love for Capri's historic cuisine has been passed down through the generations...
"When I am in the kitchen, I can still feel the presence of my mother and the passion she put into her cooking. We owe so much to this woman, who came to Capri from the north and immediately set to work building up our family's restaurant and learning the secrets of the trade, which she passed down to us."
The Essence of Historic Capri Yacht Capri Magazine Download PDF (950Kb)
Our Location
Ristorante da Giorgio is located in the center of Capri, near the Piazzetta, taxi stand, and bus stop.